Business Automation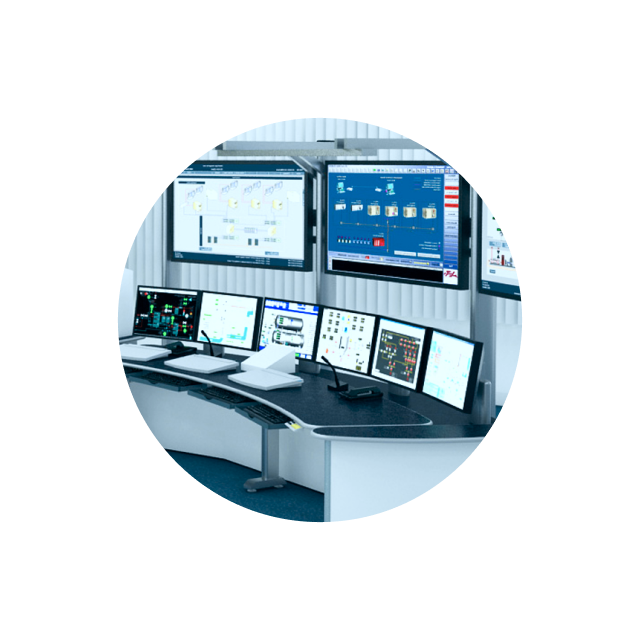 IT-Escort develops comprehensive solutions for business automation as well as provides a full range of IT-consulting services. We have been specializing in this area for many years and have gained extensive experience of successfully implemented IT-technologies in various organizations and industries.
Nowadays business automation is essential for success of any organization regardless of its type of business, structure, and scale. It is so primarily because it significantly simplifies and improves the quality of the company's management, minimizing the negative impact of the "human factor" on different business processes. But most importantly – automation allows to reduce costs and increase profitability of the enterprise.
Successful outcomes of the automation directly depend on availability of quality and reliable IT-infrastructure of the company. Working with clients, we carefully exploring their needs.
Before embarking on the implementation of any automation complex we examine the company's existing information infrastructure, carry out diagnostics of internal and external business processes, draw up competent technical specifications and recommendations for its fulfillment. Information systems audit helps to identify the level of compliance with business objectives, to evaluate them in terms of reliability, data storage security and performance. Once our experts figure out weaknesses in operation of the information system, they will help to form a holistic IT-strategy for a company, as well as a program for developing a business process automation complex.
Thus, IT-Escort Offers Following Business Automation Services:
information systems audit;

project development and construction of the organization's IT-infrastructure;

software supply and installation;

implementation of workplace virtualization and document management solutions CRM/ERP systems etc;

recommendations and assistance when selecting new IT-solutions and platforms;

business processes analysis and follow-up architecture designing, formulating requirements for IT-systems, creating a long-term strategy for their development and support;

loads and efficiency analysis, recommendations for the performance optimization of individual IT-systems;

guidance on information security policy;

recommendations for improving the efficiency of the internal IT-service;

service support;

technical and informational support;

a wide range of related services.
Because of the profound competence and extensive experience in building and managing the IT-infrastructure, our specialists will help you to reduce costs of implementation and support of the IT-infrastructure, assure its integrity, transparency, and control, as well as ensure the smooth operation of your company's business processes. We use solutions from the world's best developers and suppliers. Among our partners are: Microsoft, HPE, NEC, VMware, Cisco, Dell, Lenovo, NetApp, Ricoh, and many others.
IT-Consulting
Our company is an IT-consulting expert, and provides a full range of services related to it. We will help to determine the weaknesses of the company's information system, and will optimize and increase the efficiency of IT-processes.
IT-Escort offers:
conducting a comprehensive assessment of current state of the IT- infrastructure, determining its vulnerabilities and formulating a package of proposals for increasing its improvement and efficiency;

identifying customer's requirements for the company's information infrastructure;

recommendations on design, development, implementation and upgrading of information systems;

advise on creating appropriate modules for business processes automation of an enterprise and integrating them with existing business applications;

project development of information systems implementation (any complexity level).
Our team will help:
to run your company's IT-infrastructure coherently and continuously;

to reduce expenses for IT-infrastructure maintenance;

to speed up software and hardware performance;

to improve the company's information security ;

to increase work efficiency and productivity of the company.